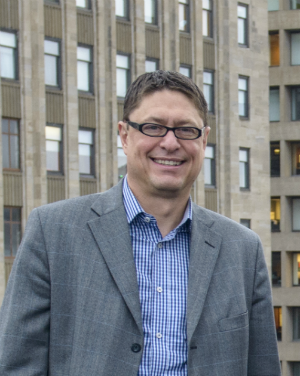 Jay Wilkinson is an entrepreneur and innovator who has started 22 corporations, acquired 16 companies, been an angel investor in 25 startups and founded, co-founded or helped start 7 nonprofit organizations. As a philanthropist, Jay has raised millions of dollars for nonprofits. Today, Jay focuses on his role as the founder and CEO of Firespring–a B Corporation based in Lincoln, Nebraska. He also sits on several nonprofit boards and is an avid supporter of programs that provide leadership and enrichment training for America's youth.
Jay has been among the highest ranking speakers at conferences all over the United States for two decades. He has informed and educated more than a million people with his empowering messages to nonprofit professionals and his inspired encouragement of business leaders to adopt a purpose-driven business model. In 2014, Jay led his company, Firespring to become the first B Corporation in Nebraska. His TEDx talk on company culture has more than 1 million views.
A graduate of MIT's Entrepreneurial Masters Program, Jay has appeared on CNN and other national news outlets discussing the important role nonprofits play in the U.S. economy.
In his spare time, Jay can be found on adventures with his wife traveling to far-flung destinations on a quest for the perfect scuba diving location.